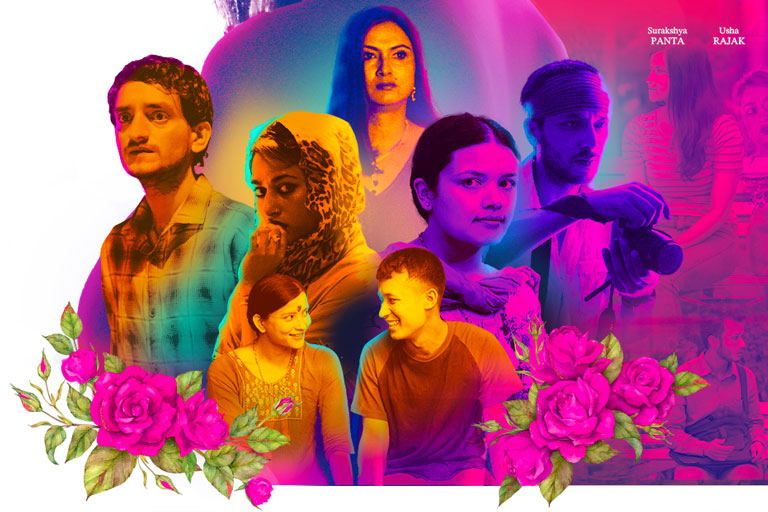 The trailer for the movie 'Julebi' has been released. The trailer makes it clear that the film is based on sexual psychology. Actress Suraksha Pant has been portrayed as a sex worker.
The exciting trailer of the film 'Julebi,' directed by Ganeshdev Pandey has been out. The trailer gives us a glimpse of the film's visually stunning scenes that promise to immerse the audience in the characters' journeys.
The movie revolves around four female characters and explores the complexities of human relationships, especially when it comes to sexual psychology. Actress Suraksha Pant plays the role of a sex worker, portraying the challenges and struggles she faces. Meanwhile, Sushil Sitaula plays a character who silently loves Suraksha's character, adding an element of unanswered love to the story.
'Julebi' is produced by Four Cube Entertainment and boasts an impressive cast, including Suraksha panta, Sushil sitaula, Nisha Adhikari, Usha Rajak, Monika Thapa, Pushkar Karki, Tuphan Thapa, Samirmani Dixit, Simran Sherchan, and more.
Ganeshdev Pandey, the director, also wrote the script. The film's cinematography by Vivek Khadka , while the music composed by Jatved Banerjee. The editing and sound design by Anjay Khadka contribute to the seamless flow of the film.
Notably, the distribution rights of 'Julebi' have been secured by DCN and Rich Entertainment. Additionally, the film has garnered interest from international markets, with screening rights already sold in some foreign countries, highlighting its potential for global appeal.
Earlier, Ganeshdev Pandey directed the films 'Manjari' and 'Ganjabaaja,' and he brings his unique storytelling style to 'Julebi,' promising a movie that will leave a lasting impression on the viewers.
In summary, 'Julebi' is an emotionally charged film that explores human emotions and psychology in a captivating way. With its powerful performances, stunning visuals, and expert storytelling, this film is bound to make a significant impact in the world of cinema. Audiences eagerly await its release, anticipating another outstanding creation from the director and the entire cast and crew.