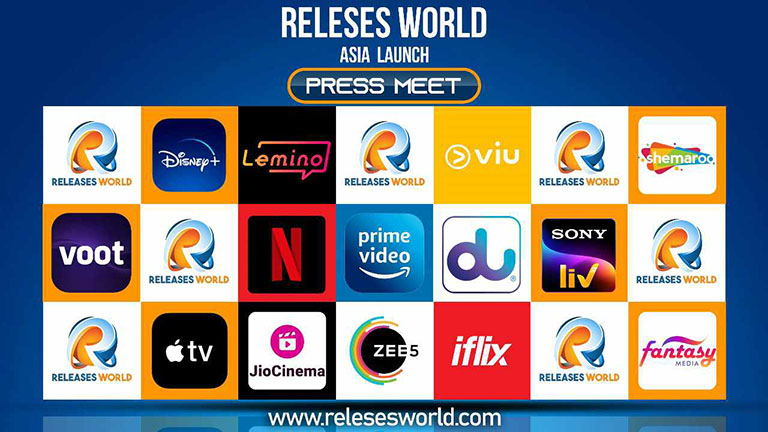 Mumbai, India – In a groundbreaking development for the Nepali film industry, Releases World, one of the world's foremost digital movie release companies, is paving the way for Nepali movies to reach international audiences with the ease and reach comparable to Bollywood and Hollywood releases. Through strategic partnerships with renowned OTT platforms like Netflix, Amazon Prime, and over 300 others, Releases World is bringing Nepali cinema to viewers worldwide.
With this initiative, Nepali movie producers have witnessed unprecedented success, collectively earning more than 5 billion US dollars through global movie releases. The head office overseeing Asian operations for Releases World is located in mumbai India, while Namaste Nepal Entertainment, under the directorship of Shiva Ghimire, holds the exclusive rights for Nepal.
What sets Release World apart is its commitment to inclusivity. Audiences across the globe can now enjoy Nepali movies with subtitles in over 55 languages, ensuring a personalized viewing experience on their preferred devices. Shiva Ghimire, the driving force behind this transformative endeavor, shared his dedication to the Nepali film industry, saying, "My life has been dedicated to the Nepali movie industry, and after years of tireless effort, we've successfully introduced this groundbreaking technology to Nepal."
Addressing the question of how Nepali producers can collaborate with Release World and monetize their films, Ghimire emphasized the user-friendly approach. Producers from developed countries can visit www.releasesworld.com, their preferred destination for movie releases. Here, they can log in to schedule their film releases on dates of their choice and track their earnings through personalized producer login accounts.
Furthermore, Release World is set to broaden its horizons by venturing into the world of web series, providing more opportunities for filmmakers to showcase their creative talents.
When asked about the unique challenges faced by Nepali filmmakers in the digital age, Ghimire acknowledged the limitations of the current 99-year cinema rights model but urged producers to adapt to the evolving landscape. He stated, "It's unfortunate that in Nepal, movie rights are sold exclusively for 99 years, a practice uncommon in other countries. Producers need to be aware of such provisions. Currently, 70% of the global market is dominated by OTT platforms, and Nepali movies should ideally contribute 20-30 million to this landscape, but it's currently below 10%."
The chief reason behind this disparity, according to Ghimire, is the gap between Nepali film releases and international technology. Producers primarily focus on cinema hall releases, leaving out the vast OTT audience. To address this issue, Ghimire proposed a strategic shift, advising Nepali producers to wait at least six months before releasing their movies on platforms like YouTube after an initial OTT release. This approach, he believes, could boost the movie market by 25-35%.
Ghimire also highlighted the significant income disparity between YouTube and OTT platforms, explaining that with 50 lakh (5 million) viewers, producers could earn 50 lakh to 1 crore (1-10 million) on social media platforms. In contrast, the same audience on OTT platforms could yield earnings ranging from 27 to 32 crore (270 million – 320 million).
In conclusion, Shiva Ghimire and Release World are spearheading a transformative era for the Nepali film industry, bridging the gap between local cinema and international audiences while ushering in a new era of digital releases.